Diploma in Fashion Design (Level 5)
* Preço indicativo
Montante original emGBP:
£ 760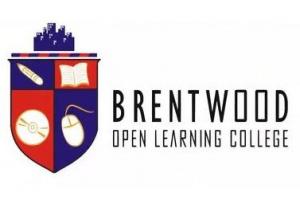 Descrição
Tipologia

Curso

Nível

Advanced

Metodologia

Online
Horário de aulas

320h

Início

Datas a escolher

Tutor pessoal

Sim
Diploma in Fashion Design Level 5

Diploma in Fashion Design Level 5. Endorsed Fashion Design Certificate of Achievement. Pick up the skills, industry insights and confidence needed to break into the contemporary fashion industry, with this exclusive Level 5 Diploma in Fashion Design!

Diploma in Fashion Design

Learn how to bridge the gap between ambitious amateur and established professional, studying the most important elements and principles of Fashion Design, the essentials of dress design, a breakdown of the design process, Fashion sketching, an introduction to key sewing skills and how to run a successful Fashion Design business. Whether looking to join an established Fashion house or start your own Fashion Design business from scratch, you'll be a step closer to making it happen with our Level 5 Diploma in Fashion Design!
Description
Diploma in Fashion Design Level 5

Interested in joining one of the world's most dynamic, enjoyable and prosperous creative industries? For millions of ambitious amateurs worldwide, the dream is to transform their passion for Fashion into a rewarding career for life. Unfortunately, the vast majority take no decisive action to make it happen. On a global basis, demand for talented Fashion designers is at an all-time high. Hence, there's really never been a better time to take the first important step towards the creative career of your dreams!
Informação importante
Quais são os objetivos da formação?: Fashion Designing Course Online, is ideal for taking a start in this creative and highly in demand industry. Colour, pattern making and sketching are the skills that a fashion designer must learn in order to put a collection together.Fashion Designer Course Online, explains all that is involved in fashion designing i.e performing research, applying knowledge of fabric, coordinating colour and texture and monitoring the quality of the ready garment.

Requisitos: Endorsed Certificate of Achievement At the end of the course, learner can claim an endorsed certificate by paying £120 accreditation fee.There are £9 postal charges for the UK students and £15 for the non UK students. Certificate of Completion from BOLC Certificate of Completion from BOLC (soft copy) can be claimed for £10. If you need hard copy of this certificate you will pay £25 + postal charges (£9 for UK students, £15 for outside UK)
Instalações
Início
Datas a escolher
Inscrições abertas
Matérias
Design

Materials

Design Methodology

Industry

Beauty

Sewing

Fashion design

Fasion designer

Designer Techniques

Fasion product
Programa
Fashion Design Diploma - Course Outline
This intensive yet digestible Fashion Design - Course is delivered across eleven modules – each concluding with an online assessment to verify your acquired knowledge and competencies. Your assigned tutor will provide you with comprehensive support at all times, in order to assist with your successful completion of each unit.
Module 1 - Introduction to Fashion Design
This module covers the following key topics:
Key Terms of Fashion Design
Chic
Collection
Fashion shows
Classification of Fashion
Key Areas in Fashion Forecasting
Key Areas in Fashion Forecasting
Fashion Cycles
Consumer Identification with Fashion Cycles
Plus more
Module 2 - Elements of Design
This module covers the following key topics:
Introduction to Design
Elements of Design
Application of Line in Garments
Types of Design
Plus more
Module 3 - Principles of Design
This module covers the following key topics:
Balance
Emphasis
Harmony / Unity
Proportion or Scale
Rhythm (Repetition)
Plus more
Module 4 - Dress Designing Essentials
This module covers the following key topics:
Choice of Material
Choice of Colour
Choosing the Design or Structure
Decoration
Unusual Figures
Plus more
Module 5 - Colour & Dress Designing
This module covers the following key topics:
The Prang Colour System
Dimensions of Colour
Intensity
Colour Harmonies
Application of Colour on Fashion Figure
Basic Principles of Colour in Design
Application of Colour on Dress Designing
Plus more
Module 6 - The Design Process
This module covers the following key topics:
How Designers Work
Basic Requirements of a Designer
Theme Based - Designing Fashion Illustrations
Plus more
Module 7 - Fashion Sketching
This module covers the following key topics:
Materials for Sketching
Portions of the Human Figure
Fashion Sketches - Head and Face
Plus more
Module 8 - Working with Patterns
This module covers the following key topics:
Types of Paper Patterns
Understanding Grain
Darts
Manual Grading
Plus more
Module 9 - Sewing Basics (i)
This module covers the following key topics:
Importance of Body Measurements
Boys And Men's Measurements
Standardizing Body Measurements
Head Theory
Preparation Of Fabric For Cutting
Steps in Preparing the Fabric for Cutting
Plus more
Module 10 - Sewing Basics (ii)
This module covers the following key topics:
Stitches, Seams and Seam Finishes
Hand Sewing Techniques
Seams
Plus more
Module 11 - Running the Fashion Design Business
This module covers the following key topics:
Financing for the Manufacturer
Purchasing of Piece Goods
Trimmings
Piece Goods Inspection
Production Scheduling
Planning and Direction
Fashion Advertising
Degree of Fashion Leadership
Study of Customer Requirements
The Designer and Quality Control
Plus more
Diploma in Fashion Design (Level 5)
* Preço indicativo
Montante original emGBP:
£ 760