Certificate in Diet and Nutrition (Level 3)
Oxford Home Study College
1 opinião
I love the course, it was excellent.
* Preço indicativo
Montante original emGBP:
£ 385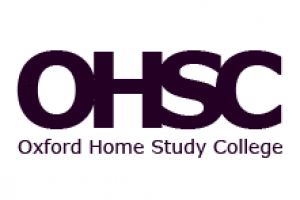 Descrição
Tipologia

Curso

Nível

Intermediate

Metodologia

Online
Duração

48

Início

Datas a escolher
Balanced diet is essential for healthy living. The course focuses on relating variety, balance and moderation to a healthy diet plan and explains how healthy balanced diet plans can be developed. You will learn how nutrition plays different roles in human body and will learn about different food groups and their nutritional value. Moving on you will learn obesity by examining human energy balance, this will give you deep understanding of our body's metabolism. You will also learn about special dietary requirements , nutrition of groups with special dietary needs at different stages in their lives including; pregnancy, breast feeding, babies and children, young people and the elderly.
Informação importante
Quais são os objetivos da formação?: The course covers, how healthy weight can be attained and maintained by people of different groups and gives you an understanding of the basics of healthy weight and highlights the importance of healthy weight. It then looks at the effects of weight loss on health and highlights the risks of rapid weight loss methods and discusses why people find it hard to lose weight and then to maintain that loss. It defines positive and negative energy balance and identifies several principles of sound weight loss.
Qual é o processo de inscrição?: For apply online please visit website:http://oxfordhomestudy.com
Email: info@oxfordhomestudy.com
Phone: +441865686162

Requisitos: No particular entry requirement for this course.Any one around the world can take up this course online.
Instalações
Início
Datas a escolher
Inscrições abertas
Opiniões
Hend
Sobre o curso:
I love the course, it was excellent.
Curso realizado:
Fevereiro 2021
Você recomendaria esse centro?:
sim
Matérias
Nutrition

Balanced Diet

Diet and nutrition

Diet food

Dietetics and nutrition

Diet

Diet Course

Nutrition Course

Nutrition education

Nutrition online course
Programa
Certificate in Diet and Nutrition (Level 3):

This Nutrition Certificate Online consists of the following seven units:
Unit 1 - An Overview of Nutrition
Unit 2 - Dietary Nutrition
Unit 3 - The Balanced Diet
Unit 4 - Dietary Requirements
Unit 5 - Eating Disorders
Certificate in Diet and Nutrition (Level 3)
* Preço indicativo
Montante original emGBP:
£ 385