Certificate in Child Psychology (Level 3)
1 opinião
I'm currently working my way toward a positions as a qualified child psychologist and have to thank BOLC for their help and support. The Level 3 Certificate ignited a real fire inside me to push myself to bigger and better things."
* Preço indicativo
Montante original emGBP:
£ 89 £ 395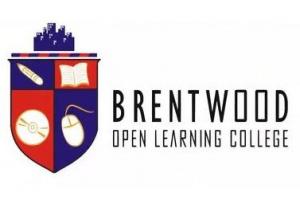 Descrição
Tipologia

Curso

Nível

Intermediate

Metodologia

Online
Duração

48

Início

Datas a escolher
Study Child Psychology Online, to explore various methods, concepts and theories used by renowned psychologists to develop real understanding of the world of children. Study of child psychology is very important for numerous reasons. Not only it helps parents to have better understanding of their children but proper discipline, teaching and communication styles are also based on the true understating of the childhood psychology that changes and develops with time. Children who are raised under adverse circumstances or face traumatic situations are badly affected by these circumstances and these events leave long term affects on their personalities This is because children do not cope up with situations as adults do because they do not have same emotional or reasoning skills and they do not process information in the same way as we do.
Informação importante
Quais são os objetivos da formação?: Child psychology Course Online, gives better understating about children and their behaviours and we can help children to become well adjusted adults who are able to live productive life. We can interact with children in ways that are more appropriate for their development. So the awareness of child psychology is not only important for parents but for all individual working with children in any capacity, as a teacher, teaching assistant, a care worker or child minder.

Preço para usuários Emagister: On course completion students can claim accredited certificate by paying £85 accreditation fee. Certificate postal charges will be £9.
Requisitos: No particular entry requirement for this course.Any one around the world can take up this course online.
Instalações
Início
Datas a escolher
Inscrições abertas
Opiniões
Sam Ramsey
O melhor:
I'm currently working my way toward a positions as a qualified child psychologist and have to thank BOLC for their help and support. The Level 3 Certificate ignited a real fire inside me to push myself to bigger and better things."
A melhorar:
The over course was great.
Curso realizado:
Fevereiro 2015
Você recomendaria esse centro?:
sim
Matérias
Childminding

Child Psychology

Psychology

Child Behaviour

Development Psychology

Personality Disorders

Communication Training

Moral

Child care

Certificate in Child Psychology (Level 3)
Programa
Child Psychology Course Online,consists of the following seven units:

Unit 1 – Introduction to Child Psychology

Unit 2 – The Formation of Attachments

Unit 3 – Consequences of Attachment Breakdowns

Unit 4 – Personality Development

Unit 5 – Social Development

Unit 6 – Development of Language

Unit 7 – Moral Development
Informação adicional
The course comes with the following benefits:
Recognized certificate
Easy access of tutor
Learning flexibility
Self-motivated environment.
Easy to study anywhere in the world.
Certificate in Child Psychology (Level 3)
* Preço indicativo
Montante original emGBP:
£ 89 £ 395